Civic participation and more insight through data about trees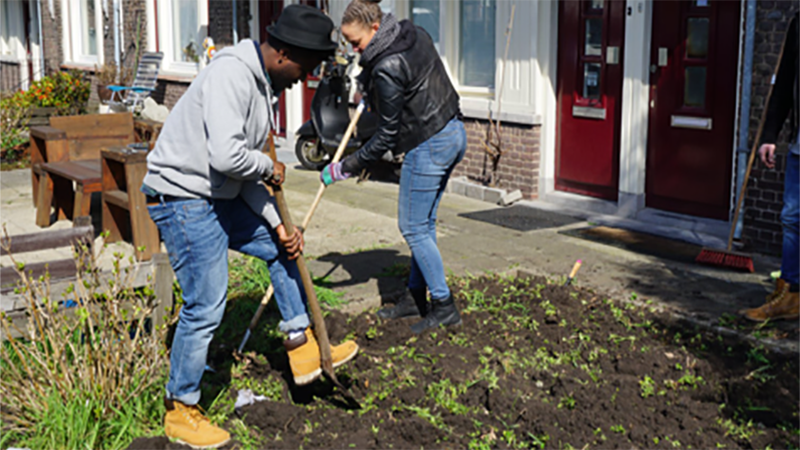 ClimateCity involves residents and provides insight into the value of trees. It delivers better data quality. This gives us better insight into solutions in the field of climate policy and at the same time insight into green policy, biodiversity, management and maintenance.
The power of collaboration
ClimateCity is a collaboration between Civity and Witteveen+Bos. In cooperation with municipalities and residents, we exploit the potential of green space in the living environment.
Climate change increases the likelihood of extreme weather conditions. There are more heavy peak showers and periods with (very) high temperatures.
Heat stress, for example, leads to lower productivity and extra deaths.
The data will be used for future measures to make neighbourhoods more climate-proof. Extreme weather conditions due to climate change can lead to heat stress, water shortage or flooding in cities.
With this information we can make better analyses about the value of trees (heat reduction, air quality, biodiversity, management and maintenance, etc.).
Trees are very important and have a positive effect on cooling, biodiversity, water discharge, air quality, noise, CO2 storage.
Smart combination of data sets
For this application we use tree datasets municipalities, dutch BGT. We can extend the application with other datasets, such as rain barrels, green roofs, bus shelters, sedum, etc
Open data offers advantages for your organisation
Would you like to get started quickly with open data in your organisation? For example with regard to trees? Civity likes to think along with you. Call +31 30 697 32 86 for an appointment. Or mail to info@civity.nl